Another ADU / In-Law Apartment Built by Build Savvy
The Build Savvy team completed this new in-law apartment, aka accessory dwelling unit (ADU), for our client in Southern New Hampshire
Here Are Some "Before" Photos of Our Team Clearing Next To The Property To Make Room For The In-Law Apartment
This Customer Came To Us With An Architectural Plan Already In Place For Their In-Law apartment
This customer came to us with an architectural plan already in place for their In-law Apartment. Most of the time, the Build Savvy team does the initial design, as well, but we will absolutely work with a customer's plan, as we did in this case. As part of the Build Savvy process, the first contact with the customer is usually over the phone in order to identify general specifications, logistics, and a ballpark budget.
Our next step is to enter a construction consultation phase in order to get more specific information for the project. From there, we will come up with a bottom line proposal price based on clearly defined specifications. 
Here Is a Photo of The Finished Southern NH In-Law Apartment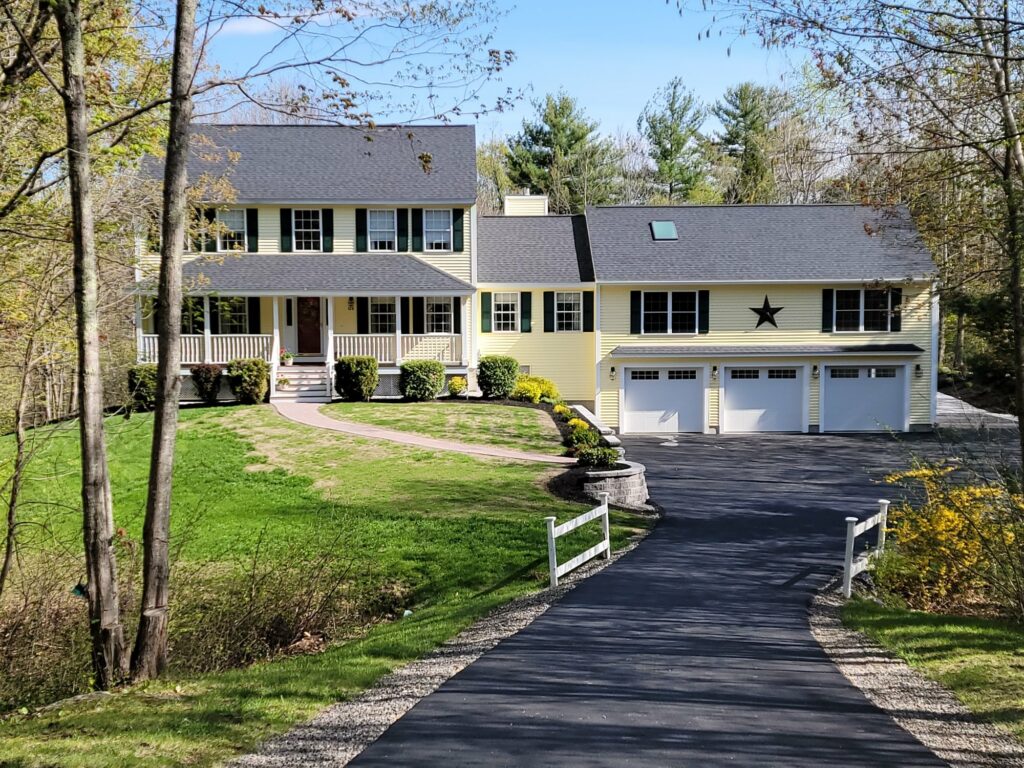 Final thoughts on this in-law apartment
Build Savvy brought this project through the planning process which included the construction consultation, redesign of the septic system, procuring all permits for construction, and customer selections. This project was completed in just under 6 months, during the winter months and the 2nd wave of the Covid-19 pandemic.
If you are interested in learning more about our in-law apartment design and construction process click here.