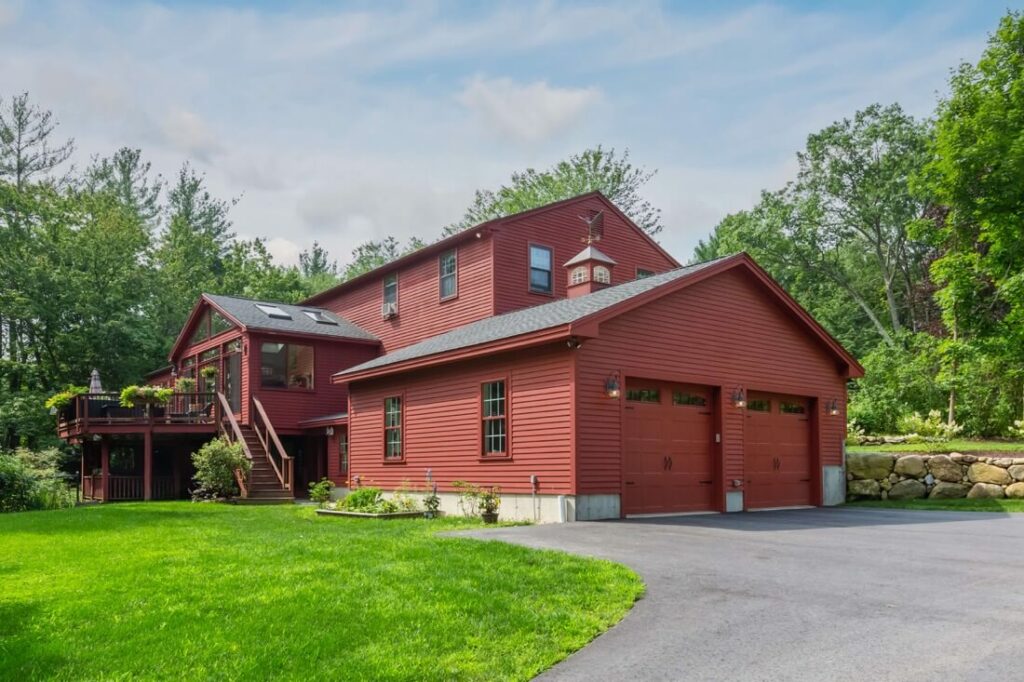 About This Garage and Breezeway Addition in Auburn NH
This Auburn, NH Garage and Breezeway was built for a longtime Build Savvy customer. We had previously worked with this client on a first-floor remodel (which included a new kitchen), and we had also created a luxury master bathroom on their 2nd floor.
The goal for this project was to create a place where they could park their cars year-round and be able to enter the house safe from the elements. A very important piece of the puzzle was to make sure that the new structure matched the existing home, and that it didn't look out of place. With the customers input, Build Savvy created a set of architectural plans that met all their needs.
Like many projects, this project had its own unique challenges to get construction off the ground. The current home falls within the New Hampshire Shoreline Protection Act, so Build Savvy managed the process of procuring permits and approvals through the Department of Environmental Services of NH so that we could then get a building permit issued by the Town of Auburn.
This garage rests on 4' concrete frost walls, is constructed with 2×6 exterior walls and a trussed roof. It has cedar clapboard siding, architectural shingles, and a pre-manufactured cupola with weathervane. The driveway was extended for additional parking, and stone retaining walls were constructed to step the ground down for a natural setting.
Project Cost: (adjusted to 2022 costs) $160,000.00
Click this link to learn more about garage builder services