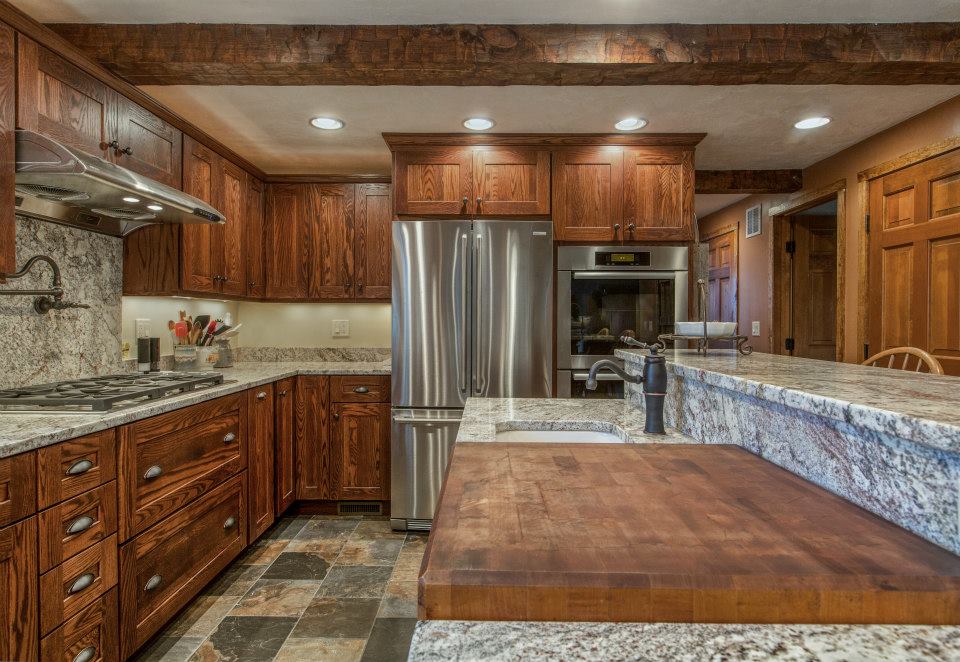 This job was done on a beautiful bow roof cape built in the 1980's. The kitchen and bathroom had become outdated and the family room was cut off from the main house. The house had a flair from years gone by, with rustic hand hewn beams, plaster walls and a real emphasis on the stained woodwork.  One of the major goals of the new space was to keep the rustic look, but to open the space up and brighten the home.
To do this, we flip flopped the kitchen and the bathroom/laundry area so that the kitchen could look out to, and link with the family room.
We replicated the rustic beams at a local saw mill (Wilkin's Lumber) and had them hand hewn by a carpenter/craftsman in New Boston. All of the windows in the house were replaced with Pella Windows, and the kitchen was brightened up with a double casement window, several can lights, under counter lighting and low voltage accent lighting.
The customer also wanted to enlarge the opening between the kitchen and formal dining room, but make it so they could close it off. What we came up with was a pair of monogramed rustic wood sliding doors. We picked the lumber off of a pile of weathered rough sawn lumber, bought the sliding hardware at realslidinghardware.com (where we were featured in their "best sliding doors" contest).
The flooring was a porcelain tile with slate finish that was imported from Italy. There was also a butcher block that had been in the customers family for years, and had been hanging around the basement waiting for the perfect opportunity… you'll see it in the island.
Oh, No!!!…Structural Repairs!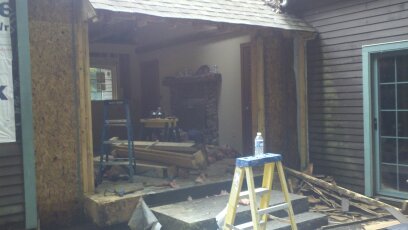 Not for the faint of heart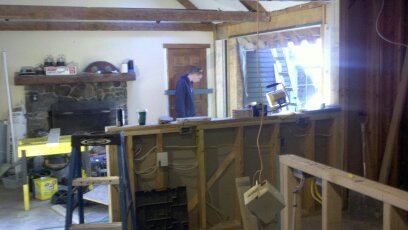 Let's put the kitchen…HERE!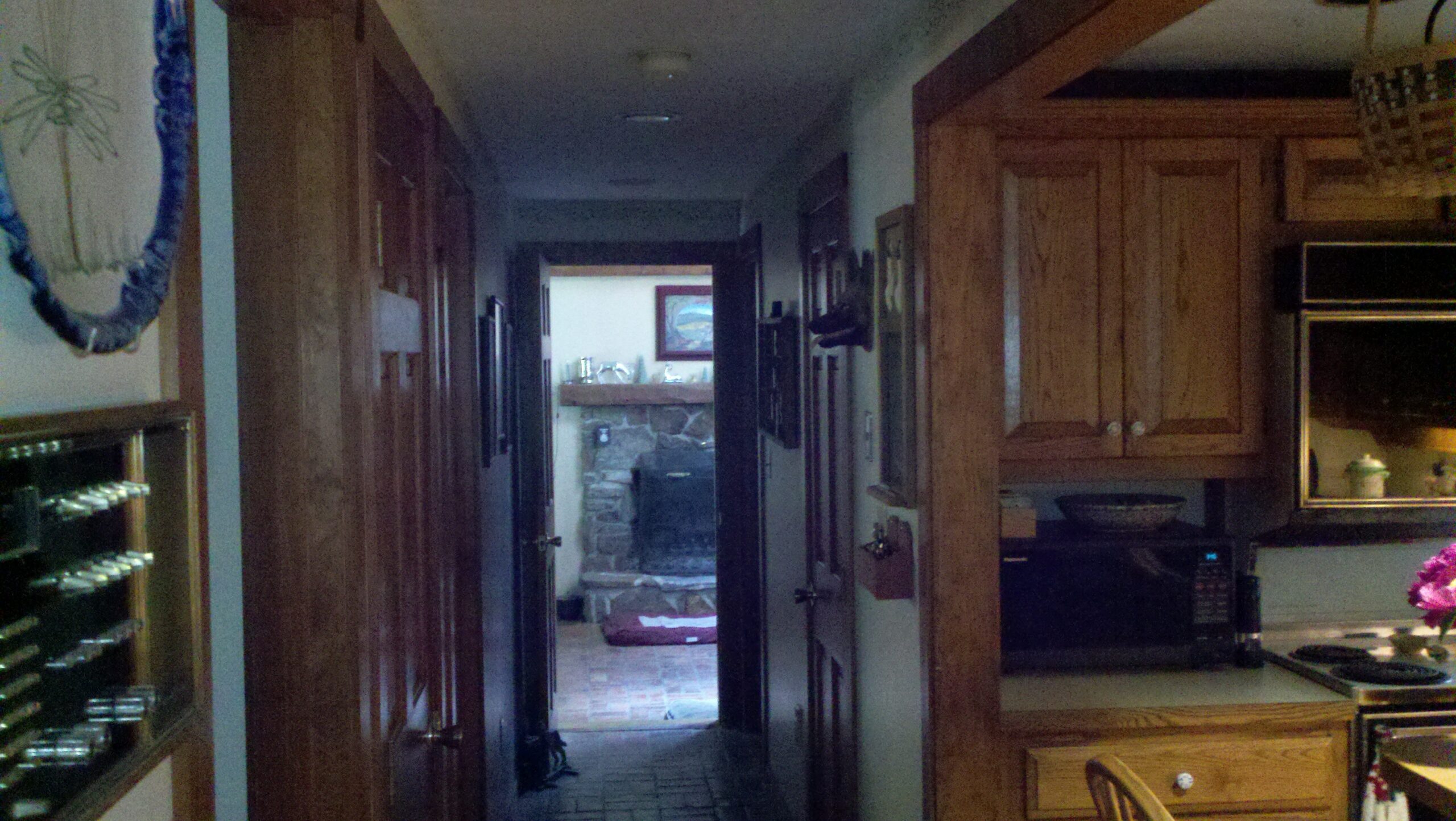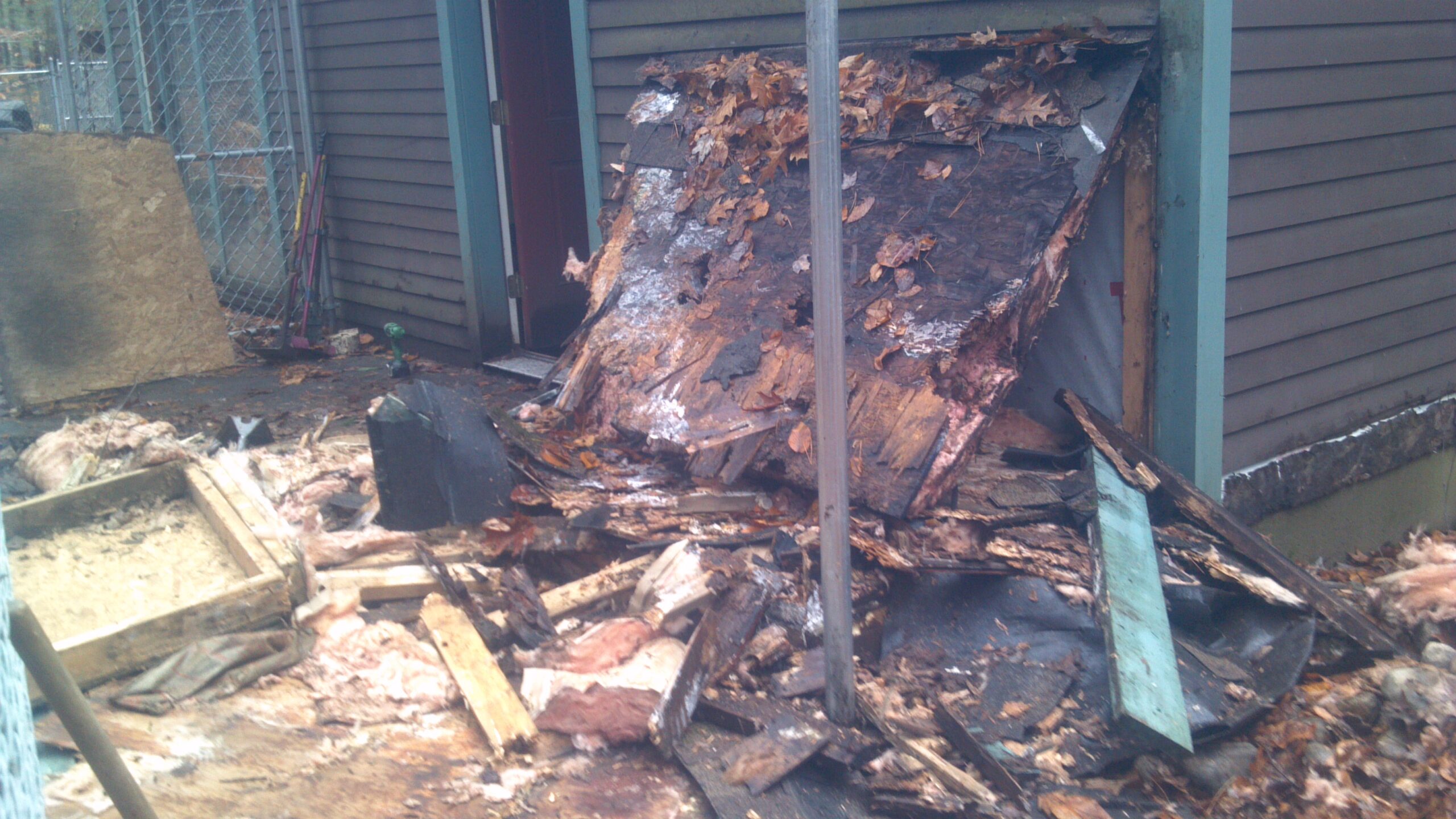 Making the Sausage! 
Project Timeline: 2 Months pre-planning & selections/ 6 Months of construction start to finish, including structural repairs to rear wall & floor system of family room
Project Cost: (adjusted to 2022 costs): $175,000 + $10,000 in additional repairs
Photos by TwoShots Photography
Cabinetry by Tri State Kitchens