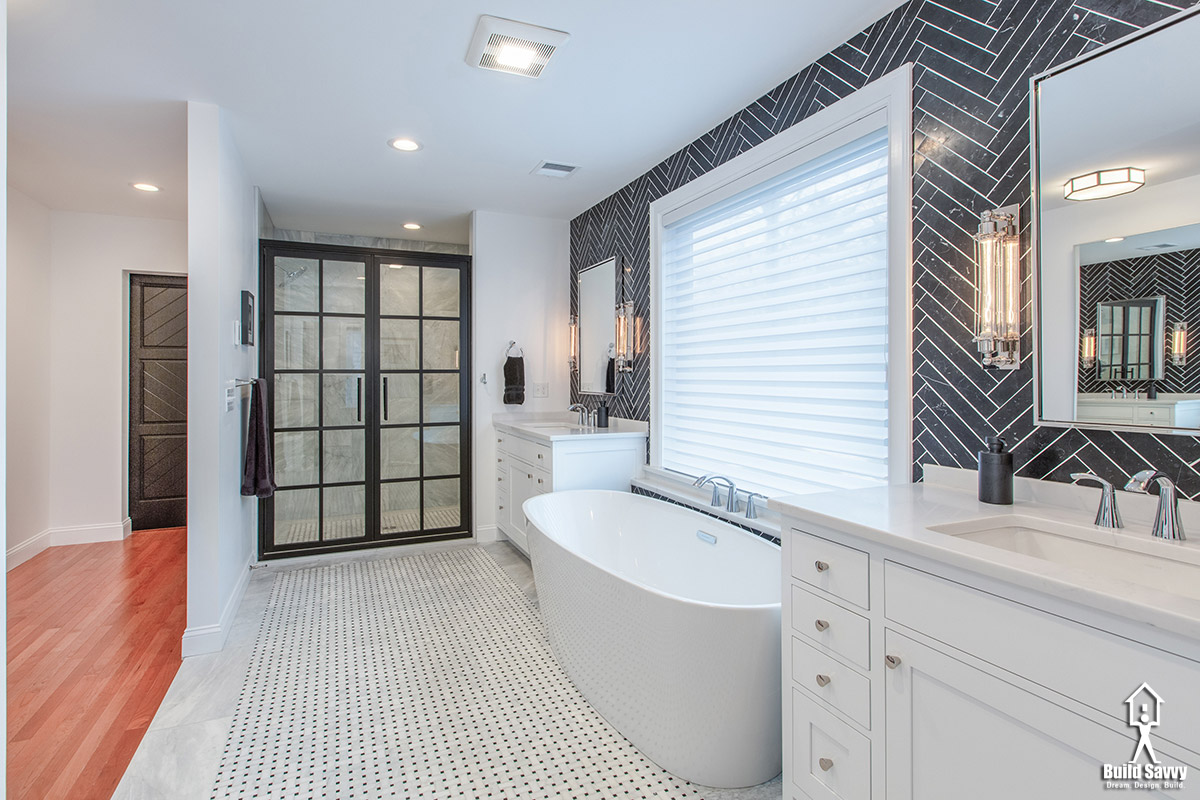 We had the privilege of collaborating with a wonderful family in Stratham for a comprehensive home remodel. Laurie Grebowski from Fay's Fine Cabinetry lent her expertise to handle the architectural work and cabinet supply.
While the master bathroom represented a relatively small part of the broader project, it held a prominent position in our clients' priorities. Their utmost concern was to enhance the comfort and convenience of their daily lives. At the forefront of their requests was the creation of a spacious tiled shower, complete with dual shower heads for an exceptional showering experience.
To optimize natural lighting, we installed a generously sized window above the new soaking tub, flanked by vanities. For added privacy, a separate water closet was incorporated for the toilet. Throughout the space, we adorned the walls and heated floors with beautiful marble tile, adding a touch of timeless beauty to the entire master bathroom.