In Law Apartment, Pelham, NH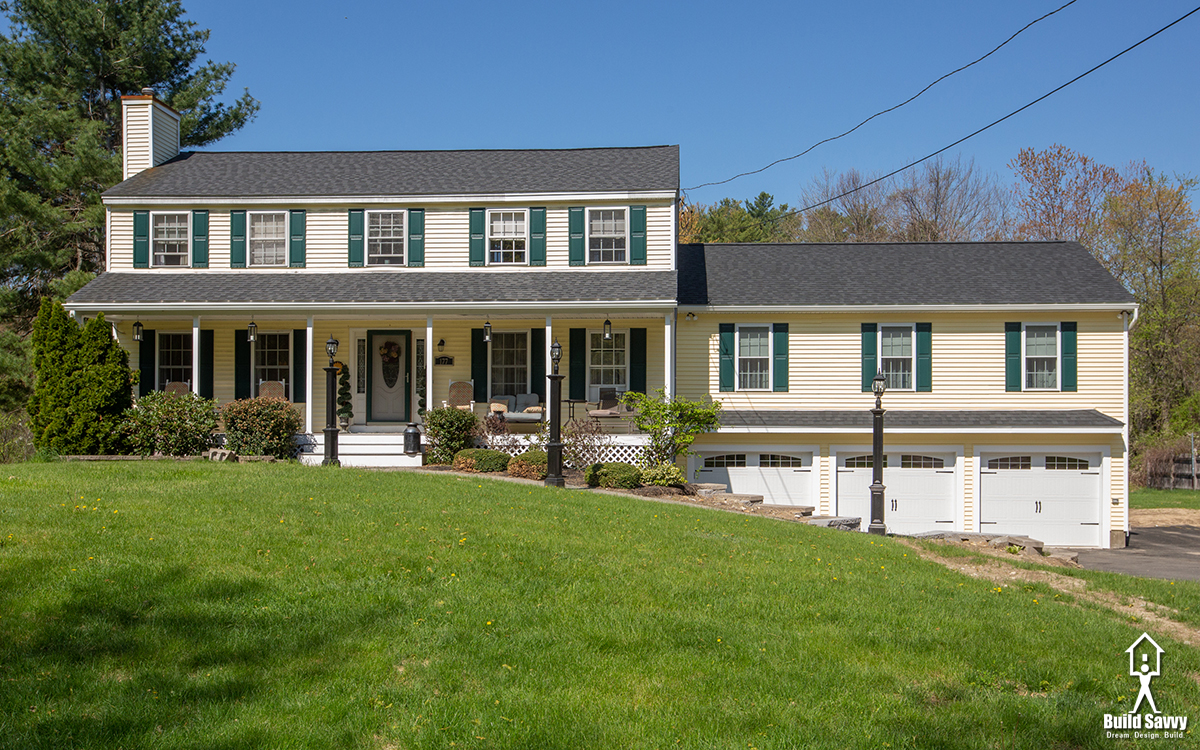 We built this in-law apartment addition for some really great people in Pelham. It was a referral from an existing customer of ours (the best kind of referral!). Let me tell you more about our experience building an In-Law apartment that resulted in another happy Build Savvy customer.
About This NH In Law Apartment Project
The new addition (24'x33′) consists of a 3 car garage under with the In law apartment above. We worked with the customer and mom in designing and building a space that works great for all.
VERY rewarding to see families be able to stay close, and have each other close by!
Photos by Maria O'Brien of TwoShots Photography!
Architectural Design work by Steve Miller of Builder Plan Services!
Here Are Some Photos of This In Law Apartment Build Out
If you are interested in a quote on your New Hampshire In Law Apartment Contact Us Today
The Build Savvy team is well-versed in completing in law apartment additions for our valued NH customers. If you are interested in starting a discussion for your in law apartment or Accessory Dwelling Unit project I invite you to reach out to have an initial conversation. You can contact us here for an initial consultation to discuss the project you have in mind. I look forward to hearing from you to discuss your in law apartment.
Build Savvy, LLC
136 Appletree Road
Auburn, NH 03032
603-490-8945